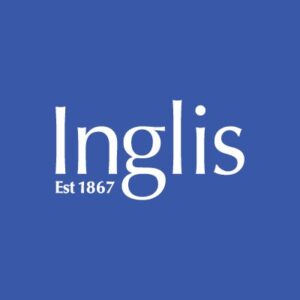 Inglis proudly bring you:
Steve Englebrecht – Not Giving Up The Ghost
By John Curtis
SUCH are the vagaries of this racing game!
Meet a No 1 metropolitan trainer and dyed-in-the-wool horseman with decades of experience and a Group 1 victory to his name who, remarkably, has only two horses on his books – with one of them currently in work.
But there's no way STEVE ENGLEBRECHT, one of nature's gentlemen, is giving up the ghost.
Whilst he sold his Warwick Farm stables about five years ago and moved to Pheasants Nest, he still maintains his lengthy association with the western Sydney track – and is hoping to at least double the size of his team in the near future.
"There is a good chance I will be able to lease a half dozen boxes (stables) at the Farm in the next week or so," Englebrecht said.
"Then I would be very pleased to hear from anyone who would like to give me a horse to train."
Englebrecht has a simple explanation as to why experienced horsemen such as himself are often shunned by owners.
"Owners now seem to prefer entrepreneurial trainers," he said.
"Virtually gone are the days when a trainer would sit by the phone waiting for it to ring to be given a horse.
"Rarely does that happen any more."
Understandably, Englebrecht rates his 1999 Group 1 George Ryder Stakes winner Referral as the best horse he has trained in his lengthy career.
And he picked him up for a "song" compared to today's multi-million dollar prices for yearlings, as a result of having success with a mare called Ingenuity.
"I had Ingenuity right from the start in 1993 and won six races with her, including four in town, and three were at our home course," Englebrecht said.
"The mare's owners were keen to get another horse, and I found Referral at an Inglis yearling sale at Easter and got him for 30 grand.
"I knew early on he could gallop, but he was very immature and a bit of a villain.
"That along with the fact he had a few little niggles as a two-year-old meant we didn't start racing him until he was three.
"He turned out to be a very nice horse, and as well as his George Ryder victory, won both the Hawkesbury Cup and Villiers Stakes in 1998 and was just beaten (by the legendary Bart Cummings' Allez Suez) in the 1999 Epsom Handicap at Randwick.
"Corey Brown rode Referral in the George Ryder and Epsom, and also when he ran sixth a fortnight after the Epsom, in the Caulfield Cup.
"Referral ran in two Cox Plates in 2000-01, and ran third to the great mare Sunline in the first of those.
"He passed away about three years ago about a week before that year's Cox Plate was run."
The well-named son of Dr Grace, Referral raced 46 times for nine wins and 12 placings, and earned nearly $1.5m – a pretty tidy return on his $30,000 purchase price!
However, Englebrecht says he would have placed him a "bit differently" if he was training him in the current era.
"But hindsight is a wonderful thing," he added.
A native of Muswellbrook in the Upper Hunter, Englebrecht was born into racing. His late parents, father Ron and mother Rita (who passed away only a couple of months ago), both trained, and he began riding trackwork at 13 years of age.
He quickly got a taste of good horses.
"I broke in Dad's brilliant sprinter Romantic Dream (who had the distinction of winning feature races in all mainland States), strapped dual Newcastle Cameron Handicap winner Without Reproach (1969-70), and also rode another Cameron winner Ochre (1972) work," Englebrecht said.
"Ochre could pull like a train," he recalled. "I also rode Skellatar work toward the back end of his career for his trainer Vic Oakes."
Too big to consider a riding career, Englebrecht took up training at "home" at Muswellbrook, but says he didn't set the world on fire initially.
"I got my licence when I turned 21 and, whilst Dad had a nice team of horses, I guess I was more or less learning the ropes with a few lesser lights," he said.
"But eventually it got to the stage where I had to move as I was starving to death."
Move he did – from the country to the provincial scene, and set up shop at Gosford on the Central Coast.
"I will always remember my first winner," Englebrecht said.
"It was a mare called Vixanna, whom I leased from the late John Cobcroft.
"She won a 2100m race at Gosford at 33-1. TJ Smith had the odds-on favorite, and I thought my mare had a really good chance."
Englebrecht spent two years at Gosford before he was on the move again.
"I had my horses at David Throsby's stables across the road from the racecourse, and he wanted to sell the property," he explained.
"I couldn't afford to buy them, and thought I may as well go to Sydney.
"Tony Wildman's stables were available at the time at Warwick Farm, and I started off with 12 boxes and was able to build a few extra."
Englebrecht says he has been fortunate to have always had a good "bread winner" in his stable.
Along of course with Referral, horses such as Winning Hand (who won 13 races), Santiago Belle, West Country, Malavio and Irish Rort kept the Englebrecht flag flying high.
As things began to get tougher in Sydney for trainers with small teams, he seriously considered heading north to Queensland some years back.
"I looked at both the Gold Coast and Sunshine Coast as possible bases, and also the training centre at Deagon on Brisbane's northside, where trainer Pat Duff is a good friend," Englebrecht said.
"But I decided against it, and when investors came knocking about five years ago, I sold my Warwick Farm set-up and bought a five-acre property at Pheasants Nest (a small village on the Hume Highway approximately 68km from Sydney)."
Englebrecht divided part of his purchase into eight half-acre paddocks, enabling him to spell his own horses and also look after a few others for mates.
"Ciaron Maher and David Eustace now lease my former stables from the investor, and I quite enjoy the 45-minute early morning drive to Warwick Farm," he said.
The trainer's current team comprises two "girls", Chilko Lake and Penitent, who have just turned four and three respectively, and came through Inglis yearling sales.
Englebrecht paid $45,000 for Chilko Lake, a daughter of Golden Slipper winner Vancouver at the 2020 Classic sale. He owns a good percentage of her, and she has already earned nearly $88,000 from two wins and three placings.
"She was immature but athletic when I took a punt and bought her," he said. "I was hoping to run her in the Queensland Oaks this winter, but our plans went astray when rain put off the lead-up race (Doomben Roses) and it was transferred to Eagle Farm a week later.
"Things just didn't work out and I brought her home after she failed in the Roses.
"Chilko Lake is back in work now at the Farm, and I think she will be a really nice four-year-old this new season. She has the right attitude."
Englebrecht went to $54,000 to secure Caravaggio filly Penitent at last year's Hunter Thoroughbred Breeders' Association sale at Inglis' Riverside Stables at Warwick Farm.
"She has had only four starts and after placing at Kembla Grange in early May, was beaten less than a length in a blanket finish to the $200,000 Inglis 2YO Challenge at Scone 10 days later," he said.
"Unfortunately, we found she had chipped a joint after she failed in town at her next start and is now recuperating, but I'm confident she will be alright. She is a nice filly."
Waiting anxiously to hopefully gain a few extra boxes at Warwick Farm, there is one man whose phone number is foremost in Englebrecht's thoughts if the deal is finalised this week.
"I reckon I will give Gerry Harvey a call," he said. "I haven't got a horse for him at present, but he has been a great supporter over many years, and I'll see if he might have another one for me."