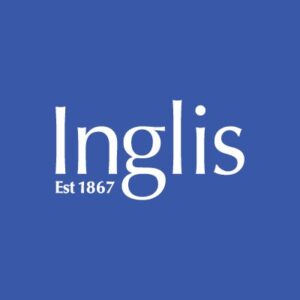 Inglis proudly bring you:
Michael Mulholland – Central Districts Cups King
By John Curtis
BART Cummings is unquestionably the "Cups King", courtesy of a remarkable 12 Melbourne Cup winners – a feat which is unbackable odds never to be repeated.
Whilst it isn't on the same scale, the Central Districts of NSW can now boast its own Cups King in MICHAEL MULHOLLAND.
And it's all come about as a result of the catastrophic effects of the drought.
A beef cattle farmer first and a hobby trainer second until a few years ago, Mulholland swapped roles through necessity – and it has paid off handsomely.
"My wife Mel and I have a property outside Dubbo, and the horses were only a hobby for me," Mulholland said.
"There was no income coming in from our Santa Gertrudis cattle because of the drought, and I had to look for something else.
"I took on a mature age apprentice (Kath Bell-Pitomac) and started to concentrate on the horses."
Mulholland's rise as a training force in his own area has been such that he is now operating separate stables at Dubbo and Wellington, has attracted New Zealand clients, and has almost 30 horses in work.
And he's knocking back offers to prepare other horses because he simply hasn't got room to accommodate them.
"I moved to Dubbo a couple of weeks ago and have 17 there at the racecourse, and another 12 still at Wellington," he explained.
"My main clients keep buying horses, and I'm having to say no four to five times a week to other owners as I haven't got any more boxes.
"It's a bit of a nuisance travelling between the two bases, and naturally I would like to have all my horses at Dubbo."
Mulholland doesn't know the exact number of country Cups he has won in the last few years, but achieved a rare feat last Sunday week when he clinched another Parkes Cup as the lynchpin of a treble at the meeting, which had to be transferred to Gilgandra.
Two of his winners – Foodie King (1600m Cup) and Radegast (1280m Benchmark 58 Handicap) – began their careers in New Zealand, whilst Tavistock five-year-old Cheptegei (1600m Class 2 Handicap) is a recent addition to the Mulholland stable and initially fetched $200,000 at the 2019 Inglis Premier yearling sale in Melbourne.
Foodie King ($2.80) and Cheptegei ($3.90) were favorites, and Radegast was an $8 chance.
Serg Lisnyy rode all three winners, and also the trainer's only other Gilgandra representative Blue Velvet, who finished fifth in the Class 2 Plate (1200m).
Mulholland also won the 2020 Parkes Cup with the now retired Lonhro 10-year-old Steamin', but was a "bit dirty" when he missed out last year (his $20 chance Red Zephyr ran ninth).
Understandably, he has a real "soft spot" for Steamin', whom he took over in 2018 as a six-year-old "veteran" of 34 starts who had greeted the judge on five occasions – three at the provincials and two in Queensland.
Mulholland won both the Forbes and Dubbo Cups in the space of six weeks in the late winter/early spring of 2018 before the Parkes Cup the following May.
"Things were very tough at the time because of the drought," Mulholland said.
"When Steamin' won the $100,000 Dubbo Gold Cup, the first prize ($48,000) bought bales of hay for the cattle.
"His victory was a godsend."
Not surprisingly, Mulholland says he loves preparing horses for the longer country races, and of course the Cups.
"I really enjoy it," he said. "You can target a Cup and get them ready with two or three runs under their belt.
"Once they're fit, you can often string a couple of wins together."
Rather ironically, Mulholland says the best horse he has trained so far was a sprinter, and not a Cups horse.
That was Bobalong, a gelding by Jan Murray, who raced only 12 times for four wins and six placings.
"He won three races in a row over 1000m and 1100m, but got a virus and unfortunately never really had the chance to realise his true potential."
From the small village of Ballimore, 30km east of Dubbo on the Golden Highway, Mulholland first became interested in horses as a 14-year-old when he did some work for the late Dubbo veterinary surgeon Dave Johnston.
"Dave was an associate of the legendary Sydney vet Percy Sykes, and regularly went to Sydney to work at the Randwick Equine Centre," he said.
"I helped out at Dave's business at weekends.
"He bred and sold horses, and the property he had has now become ours."
Mulholland's initial foray into racing arose when he bought an old mare for $200 at a Dubbo sale conducted by Peter Milling and Company.
"The first horse I bred from her was Snappy Steps, and my uncle Tom Mulholland trained her.
"We had some luck winning races with her, and I guess that fostered my thoughts to eventually have a crack at training myself.
"But it was nothing more than a hobby. I never had more than one or two horses in work.
"Never did I think it would be anything other than that, but the drought changed everything."
Mulholland's first winner was a gelding called Passachilla at Narromine in a two-year-old race in March, 1995.
"He won two of his next three starts at Mudgee and Cobar, and was injured in the float on the way home from Cobar," he said.
"Passachilla won only one more race after that."
Whilst Mulholland clinched the Cowra Cup (1700m) quinella in January when his $2.50 favorite Athena's Lad edged out stablemate Lord Of The Turf ($9), he says the last few months have been "a bit lean" until his Gilgandra treble.
Though yet to put his name to training a provincial or city winner, he can at least lay some claim to doing that.
"I suffered a serious neck injury in an accident some years back, and sent Lucky Liaison and Lucky Elixir to Kristen Buchanan at Wyong," he explained.
"She did a great job winning races with them until I could train again.
"Of course I want to get a winner in town. I just haven't had one good enough yet."
Whilst Mulholland's skill with his steeds has proven a bonus for this modest horseman in the last few years, so too the situation with the couple's cattle is much rosier indeed.
"All great there again," he was happy to report. "They are gold on hoof."
FOOTNOTE: Mulholland is on a mission to win another Country feature; this time Sunday's $100,000 Wellington Cup (1700m) with Reward Seeker.
"I won the race with him last year (at $15) and he ran second later in the year in both the Forbes and Dubbo Cups," he said.
"Reward Seeker hasn't raced since the Bathurst Cup last September, and I'm trying to get him ready first-up for Wellington."